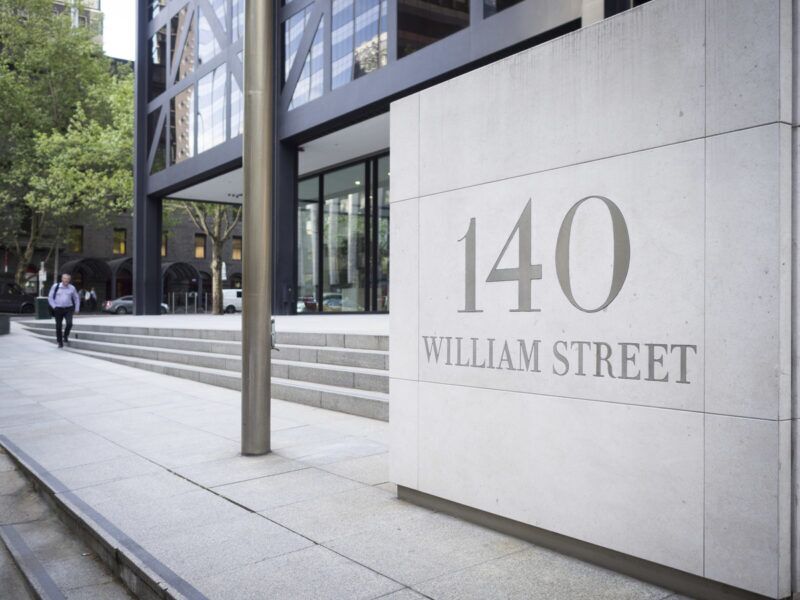 SOLUTION FOCUSED LEGAL THINKING
Established in 2002, Haag Walker Lawyers practices exclusively in Australian immigration law. We are experts. Our singularity of focus and concentrated resources mean we are able to optimise the carriage of client applications from the beginning of the process to final outcome.
As a client of Haag Walker Lawyers, you will engage directly with our principal migration lawyer and Law Institute Accredited Immigration Law Specialist, Melissa Haag, throughout your application process.
Our direct client contact methodology means that every aspect of your application will be managed by a Law Institute Accredited Immigration Law Specialist.
AUSTRALIAN IMMIGRATION ADVICE & TOTAL CASE MANAGEMENT SERVICE
We amalgamate our professional and accurate immigration advice with meeting the convenience of our clients. We provide initial guidance and advice through either telephone or video conferencing.
Our 20 years of professional experience means that we are able to accurately identify the most appropriate Australian visa option for you.
We will guide you along the most practicable pathway to migration and circumnavigate any potential difficulties that often occur in self-prepared sponsorship, nomination, and visa applications.
MELISSA HAAG
PRINCIPAL IMMIGRATION LAWYER & ACCREDITED IMMIGRATION SPECIALIST
Melissa has been practising exclusively in Australian immigration law for more than 20 years and is one of only a small number of Law Institute of Victoria (LIV), Accredited Immigration Law Specialists in Australia, so you can be sure you are getting the very best immigration advice from an experienced professional.
Melissa's memberships and accreditations include:
IMMIGRATION LAWYERS & MIGRATION AGENTS. KEY DIFFERENCES.
"I had a great experience with Haag Walker Lawyers, would highly recommend them to anyone requiring assistance with visas. Melissa was extremely knowledgeable and guided me throughout the process of a dependent 457 visa for my wife and transition of 457 to 186 (Permanent Residence), for both me (primary) and my wife (secondary applicant). Melissa never sets false expectations and was very precise with the processing timelines. Melissa was easy to approach and always responded to the queries at the earliest. We had a very pleasant experience throughout the course of the visa process. Extremely reliable and highly recommended!"
"We have been using Haag Walker Lawyers for all our immigration work from India and the US for the past 3.5 years, and I can honestly say that the service and knowledge that we get, along with excellent processing times has been excellent throughout. Melissa has excellent knowledge and finds good solutions each time. Balancing this with a great fee structure has meant that we have been able to reduce costs by about a third and improved timelines of the previous Big 4 company we were using in the past. Highly recommended!"
"Haag Walker lawyers managed my and my family's transition from a Temporary Work Skilled Visa (457) to a Skilled State Nominated Permanent Residency Visa (190) as Engineering Manager. I had found out about them through an internet search for visa agents with expert knowledge on Victorian state nominated visa. We received state nomination almost instantaneously after the submission of the relevant documents. While the subsequent waiting period from submission of the visa application to allocation of a DIBP case officer was lengthy, our visa was granted without any further inquiries, once this had happened. Melissa demonstrated a high level of professionalism, with firm knowledge about what is required – and what is not required – to be successful in the various process steps. Her focus on the bare facts and integrity of the information provided to the authorities were decisive for the quality of the submission. Above all, her reassuring way helped my family and me not to lose confidence during the final waiting period. The process to the achievement of the visa grant would probably not have been straight without Melissa's service and advice."
"Highly recommend. Melissa was extremely experienced and knowledgeable, and provided multiple solutions to a particularly difficult case; As there are new changes to immigration policy, and the 457 visa has been scrapped. She was able to outline the options available. If you are in a similar situation, I would definitely recommend pursuing advice through Melissa."
"I run a hospitality company running a number of venues in Melbourne. I have had the pleasure of working with Melissa, at Haag Walker, on a number of occasions in relation to Subclass 457 – Temporary Work (Skilled) Visa, including, Standard Business Sponsorship Application & 457 Nomination. A very professional outfit, timely and transparent in their advice and correspondence and they get results. I have had plenty of experience working with various Lawyers over the years and I would put Haag Walker Lawyers at the very top of that list. Many thanks Luke"
"We had a great experience with Haag Walker Lawyers. Melissa was amazing from start to finish – she helped us throughout the 457 process, and again for the transition to the 186, for both the primary applicant and de facto. We had trust in Melissa from the first time we met with her – she is incredibly knowledgeable and professional, she explains everything clearly and sets realistic expectations. I have already recommended her to friends, and will continue to recommend her without hesitation in the future."
"Melissa's knowledge and guidance through our Prospective Marriage Visa Application has been invaluable. She has provided so much clarity and understanding to an otherwise complex and enigmatic immigration process. It has been a great relief having Haag Walker assist us during this period."
"Melissa Haag has done a great job for both my corporate visa and my personal visa, I would have no issues recommending her for all your immigration work!"
"Haag Walker provided very professional, prompt and competent services for a Return Resident Visa after an initial refusal, as unbelievable as it may seem the subsequent application filed by Haag Walker was approved the following business day."
"I recently used Haag Walker's services when applying for a Partner Visa during Stage 4 lockdown in Melbourne. Melissa is brilliant. Happy to give her a well-deserved 5 star rating."
"Absolutely top notch, 5 star. Melissa is an expert and provided us with caring and direct guidance that led us to finally completing our visa grant. Many months had passed, but once Melissa was on the case, it all happened virtually right away. Unequivocally recommended. Thanks, Melissa!"
"Melissa is a Skilled Immigration Specialist. This means it is a gross understatement to say I have never once felt any uncertainty or anxiety during the process of applying for 186 under Marketing Specialist occupation. She has given a new future to my family, and I am deeply grateful for that. I honestly can't recommend her services enough."
"As a doctor working on a 457 visa, my journey to a 186 permanent residency visa should have been fairly smooth. Unfortunately, unexpected delays showed up midway, and that's when I had to change over from my original agent to Melissa. Best decision ever! Melissa knows the law, interprets it appropriately, and in a calm, practical way that inspires confidence, gets the job done. She is honest and upfront, and instead of giving false reassurances, explained to me exactly what was missing in my application. Because of her vast experience, she was even able to anticipate what the immigration office was going to ask for next. Strongly recommended for not just doctors but anyone looking to transition to permanency in this beautiful country!!"
"My wife, son and I applied for 186 (employer nomination scheme ) visa. Our son Milind is autistic and did not meet the medical standards. We were allowed to apply for a medical waiver. Melissa Haag was instrumental in getting us our visa against all odds. She was very helpful and explained each and every step in detail in language that we understood. Every email was answered without delay. I am certain that it was Melissa's detailed knowledge of the law that got us our visa without the need for further appeals. Most of our friends were sceptical of our chances. Melissa did not give us undue hope at any stage but was always encouraging. We were told that applying for a health waiver needed the best lawyer to handle matters. My wife and I have no hesitation in recommending Haag Walker Lawyers for anyone with immigration needs. Thanks Melissa and her excellent team. Dr. Titus Thomas"
"Melissa at Haag Walker Lawyers provided excellent service in our sponsorship of an overseas employee under the Regional Sponsored Migration Scheme. She is very knowledgeable and her service was done with extreme efficiency and professionalism. Would definitely use Melissa again. Highly recommended."
"Melissa is all you could ever ask for in legal assistance for immigration matters. I have previously requested assistance with queries regarding 457 and 186 visas with Melissa Haag, who absolutely knows these visa programs inside out. Comprehensive, tangible and usable advice with no stone unturned. I couldn't have asked for better support. Highly recommended. Thanks!"
"I have used the services of Haag Walker for both Sponsorship and Residency and Melissa has been brilliant both times. She is incredibly knowledgeable and clearly explains everything so you can be at ease knowing your case is being handled by a professional. When I go for my citizenship I will be sure to use them again."
"Highly recommend using Haag Walker Lawyers as your immigration lawyers. Very competent, highly knowledgeable, approachable and reply promptly. Have been using their services for several years now and happy with the results."
"Melissa is an extremely efficient and knowledgeable migration lawyer. She helped with our 457 to 186 application. We could not have done it without her! I would not hesitate to recommend her!"
"I used Haag Walker Lawyers for my sponsorship and residency applications and found the level of service provided to be of a high standard. Melissa is incredibly efficient and knowledgeable. I highly recommend Haag Walker Lawyers."
"Melissa is the best immigration lawyer of Australia She can have no comparison An application done by her is so thorough and complete which leads to quick positive results in incredibly short periods of time I and my family express my gratitude to Melissa for excellent service provided in getting ENS in a record minimum period of time."
"Melissa helped us obtain our sponsorship and permanent residency over the last few years. I would highly recommend Haag Walker Lawyers as we found the service to be professional, reliable and prompt."
"At our first meeting, Melissa is extremely knowledgeable. She answered all our questions with clarity and explained to us the entire process efficiently and gave us confidence. We knew we were in good hands. In our case, we did not encounter any problems after the submission. Throughout the process, Melissa kept us updated on the progress and gave us specific instructions on what is required and all that information was clear. Melissa is very precise, dependable and trustworthy. My family and I are fortunate and beyond words grateful to Melissa. A first-rate lawyer."
"If you are in a dire situation as I was, then Melissa is exactly the person you want on your side. She is extremely experienced, knowledgeable and competent – she inspires complete confidence. I would not hesitate to recommend her to anyone in need of legal advice on any immigration matter."
"Melissa Haag has provided professional and excellent services in relation to my "Employer Nomination (subclass 186) Visa – Direct Entry Stream". Throughout the process, she has provided continual guidance and assistance which resulted in my application being accepted. Therefore I would have no hesitation in recommending Melissa and her team."
"Had a great experience. Melissa is a very professional and straight to the point specialist. The team is extremely helpful and supports you all the way. We will recommend the company to anybody with migration questions."
"We have been dealing with Melissa Haag for a few years now and are very happy with her service. Not only she is extremely knowledgeable and experienced in the immigration field, she is extremely thorough and detailed, a true perfectionist. Every step of the process is meticulously detailed, all the i's are dotted and t's are crossed, so the process goes perfectly smooth, even in the most complicated cases we had. Melissa communicates well throughout the entire process, is always available via email and provides detailed advice on the potential risks and options. I have no hesitation in recommending Melissa to anyone with immigration law needs."
"Haag Walker lawyers managed my and my family's transition from a Temporary Work Skilled Visa (457) to a Skilled State Nominated Permanent Residency Visa (190) as Engineering Manager. I had found out about them through an internet search for visa agents with expert knowledge on Victorian state nominated visa.
We received state nomination almost instantaneously after submission of the relevant documents. While the subsequent waiting period from submission of the visa application to allocation of a DIBP case officer was lengthy, our visa was granted without any further inquiries, once this had happened.
Melissa demonstrated a high level of professionalism, with firm knowledge about what is required – and what is not required – to be successful in the various process steps. Her focus on the bare facts and integrity of the information provided to the authorities were decisive for the quality of the submission. Above all, her reassuring way helped my family and me not to lose confidence during the final waiting period. The process to achievement of the visa grant would probably not have been straight without Melissa's service and advice."
"Melissa Haag provided invaluable and honest advice to me when I was in a complicated and difficult situation (885 visa application being refused). Unlike many other migration agents/lawyers I consulted, she provided me with abundant legal information in plain English which enabled me to make well-informed decisions in such difficult situation. Thank you Melissa."
"Very professional, reliable and extremely helpful. Melissa has been my agent right from my 485 visa to 489 and to Permanent Residency. I would strongly recommend Melissa Haag and her team at HWL as they are, no doubt, the best in this field."
"Melissa managed my visa application, and during the whole process, she and her team were extremely professional, friendly and supportive. Melissa is very knowledgeable and patient, I would highly recommend her service to my family and friends."
"Melissa and her team were instrumental in assisting and securing our PR. We found them to be friendly and efficient in dealing with all our concerns. Melissa would always go the extra mile. I can highly recommend them."
"Very reliable and informed team lawyers. will not lead you astray and worth every penny. Went from working holiday visa to Partner Visa 820 currently processing to Partner Visa 801."
"Excellent. Melissa was my immigration agent from sponsorship through to permanent residency. Would highly recommend."
"My daughter had a particularly thorny visa issue involving double nationality (France-US) and Australia. I made an appointment via the Haag Walker Lawyers website. Everything went smoothly. Appointment was kept; the attorney listened carefully and understood our situation; she explained the Australian immigration rules and how they would likely be applied to our case. She gave us the counsel we sought, and we ended up getting the visa two days after doing what she had advised. I hope we won't have any Australian visa issues in the future, but if we do, my first (and only) call will be to Haag Walker Lawyers in Melbourne. If anyone asks me for a reference for an immigration or visa attorney, I will not hesitate to refer them to Haag Walker Layers in Melbourne. In other words…. okay, you got it."
"Melissa and her team at Haag Walker Lawyers, helped me go through the process smoothly, and also have been able to achieve the outcome within the time frame that was advised. Her professional approach and expert advice at various stages of application has been invaluable. I strongly recommend Haag Walker Lawyers to those who seek expert advice, and want to make an informed choice on getting the right visa, within a reasonable timeframe."
"Melissa Haag provided us with excellent advice and support to successfully obtain a Temporary Work Visa for our Romanian colleague and his partner. Melissa is knowledgeable, practical and a pleasure to work with. I highly recommend her services."